New Year's Art and Blog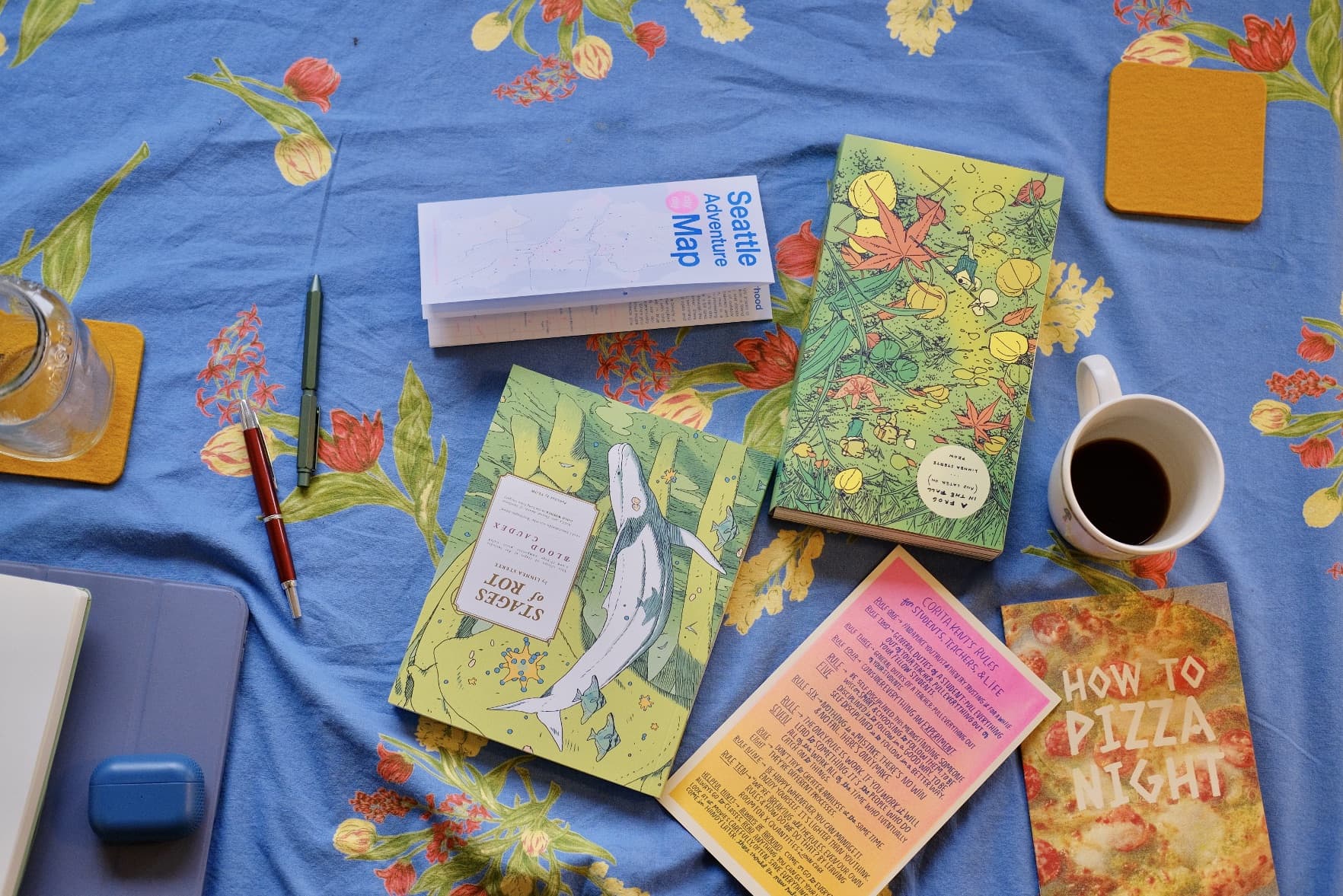 This past year, I had a lot of changes in my life, with a change of work and moving all the way from the east coast to Seattle. I also re-did this blog from scratch this year to clean it up and to show more of my art works.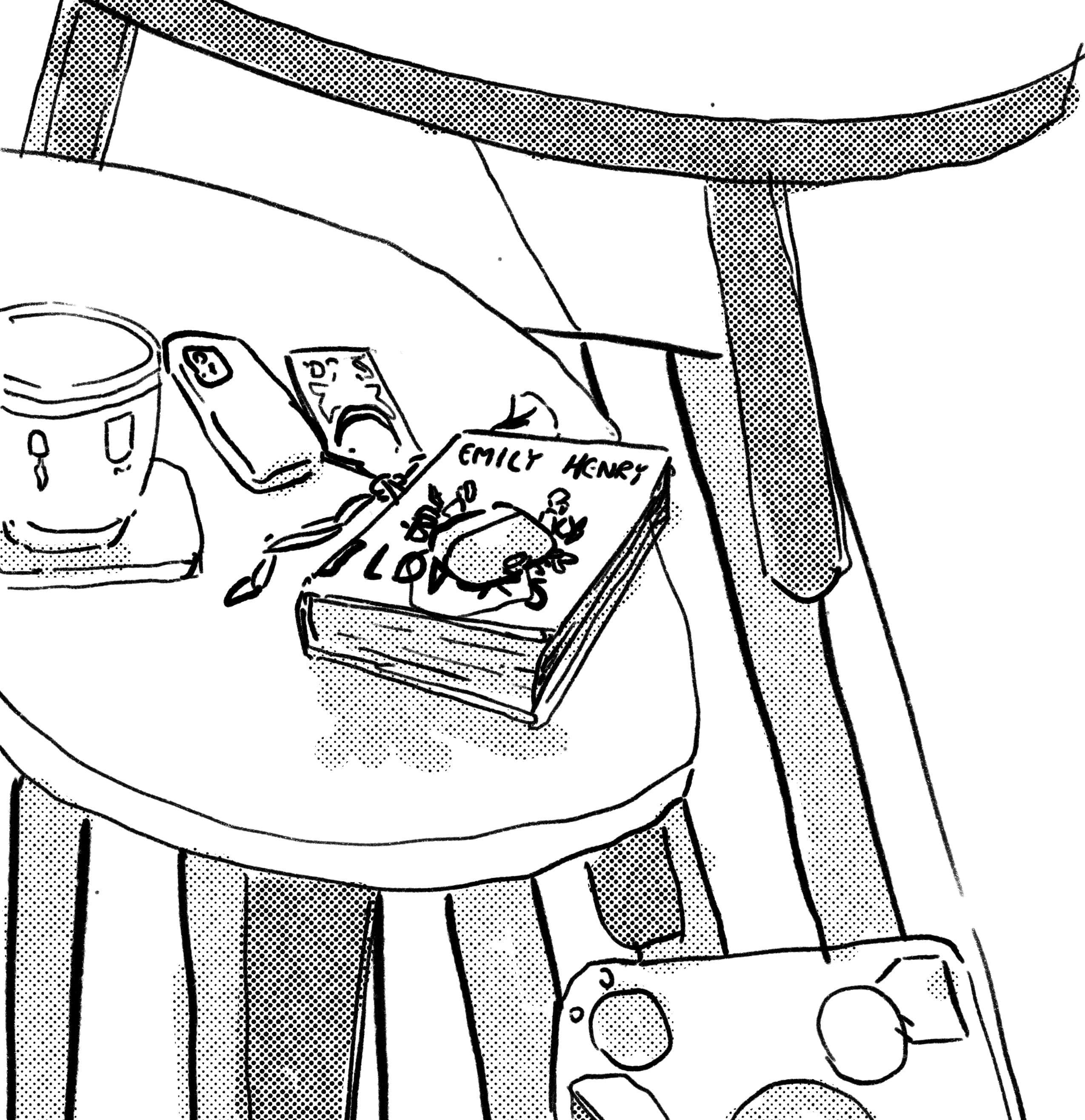 Another big step in 2022 that I took was to open my Inprnt print shop. This site prints very high quality prints on demand and ships them from the US. I've ordered several material tests for myself and the quality is great. I sold a good few prints and cards, hoping to keep it going and add more works in 2023. Finally on the art side in the past year, I've been dabbling in digital work quite a lot!
I was lucky enough to do several design commissions in the past year, which I'm thankful for and which were a blast to do.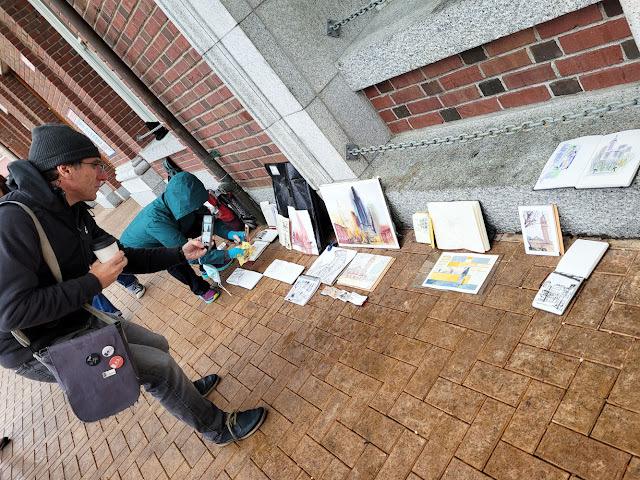 I feel that I'm still learning how to live in my own place and, on top of that, how to live in Seattle. One small thing that has helped me settle in has been the Seattle branch of urbansketchers, an urban sketching group. In 2023, I'm going to start posting more urban sketches done during these meetups. There are tons of urban sketchers "chapters" across the globe, and in Seattle, several of the founding members of the organization live and draw!
On the blogging side, in the new year I really want to spend less time developing this site further and more time writing and posting good photos and drawings! Aside from the occasional tweak, I think that this is a good platform for what I need, so 2023 can be a depth year for making new things and spending my time wisely.
Thinking about my art works, I have a few goals, some loftier than others.
Attend a few shows throughout the year (fairs, etc.)
Draw more commissions in the new year (if you're interested, do please reach out!)
Practice much more watercolour!
Take photos, videos, and document my work well.
A stretch goal: a small gallery show.
Depending on how well these go, I may reboot a newsletter too. Do you have any resolutions this year? Consider writing a blog about them :).
Happy New Year!